You haven't worn those joggers or put on those trainers for a run since high school P.E right? Looking back, I'm sure most of us wish we put more effort in those gruelling morning runs and dodgeball competitions – that lesson was practically a free gym membership!
If you've always wanted to get fit and in shape but haven't found the motivation to do so – look no further than this list of 3 fantastic organisations getting young Muslims into fitness and sport!
The Muslim Girls Fence project
A group of year 7 pupils gathered in a community centre in Birmingham, wearing masks and holding their foil swords were about to begin their first fencing session. The Muslim Girls Fence project run by the charity Maslaha works to challenge misconceptions of young Muslim women.
Georgina Usher, chief executive of British Fencing and coach to the girls saw this as a move to change perceptions of young Muslims in the world. "Step by step we will change the world. The project is small, we're small. But what we've set out to do is make a difference and change perceptions." said Usher, whose main inspiration growing up was Ibtihaj Mohammed, the first to compete in Olympic fencing wearing a hijab.
Project manager of Maslaha, Latifa Kay says that "This project aims to reinstate Muslim girls as their own storytellers, and to open up a space for Muslim girls to articulate and express their identity on their own terms."
https://img.buzzfeed.com/buzzfeed-static/static/2016-12/5/9/asset/buzzfeed-prod-fastlane01/sub-buzz-31087-1480949538-1.jpg?resize=990:700&no-auto
The Muslim Scout Fellowship
In the late nineties, a group of Muslim Scout leaders who believed in the values of Scouting and wanted to share all the benefits and fun back to the Muslim community. Since 2005 over 70 groups formed under MSF having a positive impact on the lives of over a thousand young people and adults.
Don't panic – scouting isn't just for kids nor is it just about getting muddy for a few days. Some of the adventures the scouters go on include kayaking, coding, first aid, photography, mechanics and mountain biking. Sounds amazing right?
Find out more on how to get involved here.
Muslim Women's Sport Foundation
How often has "women's only gym" popped up in your search history? Quite a few time right? Too often the options can become overwhelming. If you're looking for female only classes to go all out in your gym sesh, we've got you sorted!
The Muslim Women's Sport Foundation is an independent volunteer-led charity set up to increase the involvement of Muslim women and girls in sport without compromising their religious or cultural values. The MWSF have an updated calendar with female only fitness classes all sorted with times and locations to find the class most suitable to you!
Pretty handy right?
You can find the spreadsheet with more information on the classes here.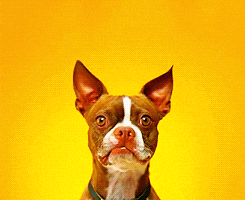 What sports or fitness classes do you want to take up this year? Have you found your perfect gym spot? Share the details with us over on our Facebook and Instagram pages –we'd love to know!